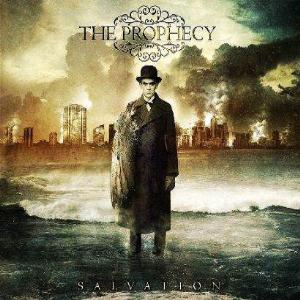 Country
: UK
Sub Genre:
Progressive Metal, Doom
Label:
Code666
Release date: February 4, 2013
Tracklist:
1. Salvation
2. Released
3. Reflections
4. In Silence
5. Redemption
Line-up:
- John Bennett / Drums
- Greg O'Shea / Guitars
- Matt Lawson / Vocals
- Gavin Parkinson / Bass
Description/Reviews:
Before anyone gets too excited, it would be good to clarify first that the death metal elements on Salvation are not really all that heavy, and often takes a back seat compared to the excellent doom metal that is on the album. But the music here is rather atmospheric and soothing, with the sound of calming wind and waves greeting the listener on opening title track Salvation. The opening notes on the clean guitar, along with the strings brings in a sense of melancholy amidst the calmness, setting down the mood and emotion for the rest of the album to come. And as the song progresses there are some slight similarities to the prog rock material of Opeth, especially as vocalist Matt starts singing, with the way he sings being rather reminiscent to Mikael Akerfeldt like the way he chooses to drag out certain words and his vocal progression, though the music here is certainly more doom-paced and slower compared to the aforementioned.
Media/Samples
Bandcamp
Links:
Web page
Facebook
ProgArchives