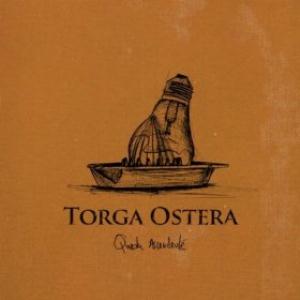 Country
: Portugal
Sub Genre:
Psychedelic, Space Rock
Release date:
October 18, 2012 (CD), June 17, 2012 (Digital)
Tracklist:
1. Quase Nós (6:48)
2. Balada Ao Ensandecer (7:15)
3. Rosa Dos Ventos (5:22)
4. Apicultor De Homens (11:14)
5. Saber Porque Não (4:07)
6. Não Vi Nenhum Tentar (6:07)
7. Sol Da Noite Acordada (5:30)
8. Quase Nós II (4:02)
Line-up:
João Francisco (Vocals and the main guitar)
Eurico Moleirinho (Bass)
Renato Dias (Drums)
João Faustino (Guitar)
Jorge Marinheiro (Keys)
Description/Reviews:
Their debut album ''Queda Ascendente'' was recorded in Portugal but mastered in the UK by producer Jon Astley who has worked with a host of famous artists but is probably best known for his work with The Who. The result of this undertaking is a collection of laid-back guitar proposals containing lengthy instrumental passages. The keyboard work of Otez is never obtrusive and blends in nicely with the twin electric guitars in similar manner to that of Rick Wright. When you factor in the female backing vocals and slide guitars the take on Pink Floyd is strengthened, although lead vocalist Francisco sings in his mother tongue (the lyrics apparently deal with philosophical issues and the Portuguese rhythm of life) which gives the music that unique Portuguese feel.
Media/Samples
Sol Da Noite Acordada
Links:
Facebook
ProgArchives