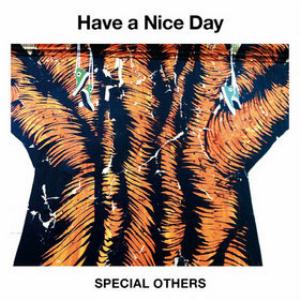 Country
: Japan
Sub Genre:
Jazz Rock/Fusion, Post Rock
Label:
Speedstar Records
Release date: October 10, 2012
Tracklist:
1. Root
2. Orion
3. Raindrops
4. Beautiful World
5. Organ Bass
6. Hawaiian Secret Beat
7. Barrel
8. Dance Festival
9. Provence
10. Have a Nice Day
Line-up:
- Ryota "Toyin" Miyahara / drums, vocals
- Yuya "Segun" Mitayoshi / bass
- Takeshi "Dayo" Yanagishita / guitar, vocals
- Yuma "Remi" Serizawa / keyboard, vocals
Description/Reviews:
A Japanese jazz band, with strong characteristics of a jam band (musical improvisation over rhythmic grooves and chord patterns and long sets of music that cross genre boundaries) and post-rock. Although their songs are long, ranging all the time and are melodic, giving greater dynamism holding you until the final minutes.
Media/Samples
Youtube
Links:
Web page
Facebook
ProgArchives